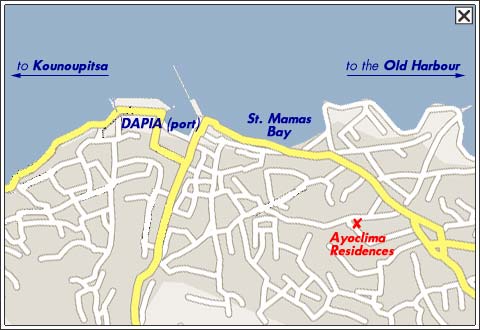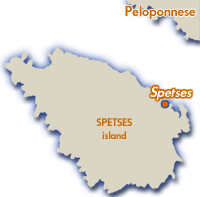 Spetses is the southernmost of the Argosaronic islands, lying between Attica and the northern shores of the Peloponnese, at 51 nautical miles from Piraeus.
It has an area of 22 sq.km, a coastline of 27.5 km and has around 4,000 inhabitants.
The main settlement of the island is Spetses Town, which spreads out over an area of around 4 km along the coast.
Profitis Ilias is the highest point of the island, at 305m and offers spectacular views of Kosta and the Peloponnese mountains to the north, and of the Argolikos Gulf to the south.
Splendid paths –many of which are shaded- are unique for hiking all over the island and offer a wonderful experience to the visitor. Pine-tree forests, beautiful beaches, with serene waters, old mansions with colourful flowers, and mosaic-pebbled yards, traditional boat yards and horse buggies, give Spetses its unique charm and have converted the island into an enchanting resort.
Spetses can be reached from the port of Piraeus, either by conventional ferryboat in about 4.5 hours, or by hydrofoil in approximately 2 hours. The island can also be reached by land, after a 2.5 hour drive from Athens to Kosta (Peloponnese coastline) and a 5 minute trip by sea taxi from Kosta to Spetses.